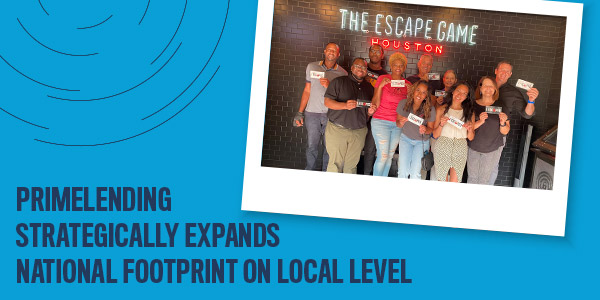 As part of our ongoing commitment to better serve communities nationwide, PrimeLending has focused on cultivating impactful relationships through strategic local efforts. These initiatives included a summer internship program specifically for HBCU college students and actively recruiting more Community Loan Officers.
Successful 2021 Summer Internship Program
During its pilot year, the 2021 multicultural lending internship program was a resounding success as the inaugural class worked at various branches across the national lender's home state of Texas. This program, specifically serving college students attending HBCUs, allowed interns to gain firsthand mortgage experience, explore different career paths within the industry and receive invaluable mentorship from some of the top producers in the nation. Preparations for next summer's intern program are well underway with plans to expand internship opportunities nationwide, including at the corporate headquarters in Dallas, TX.
Community Loan Officer Recruitment
PrimeLending is proactively expanding the presence of Community Development Loan Officers across the country. This position is not only responsible for mortgage origination, but also developing deep-rooted relationships within their communities and passionately advocating for accessible and equitable homeownership opportunities. These originators will focus on bringing awareness and education to potential home buyers, many of them first-time, by promoting financial literacy and credit counseling, strategically partnering with local business partners, non-profits entities and various organizations as well as representing PrimeLending at designated events.
Ready to join a national powerhouse with strong local connections? Visit joinprimelending.com to learn more.