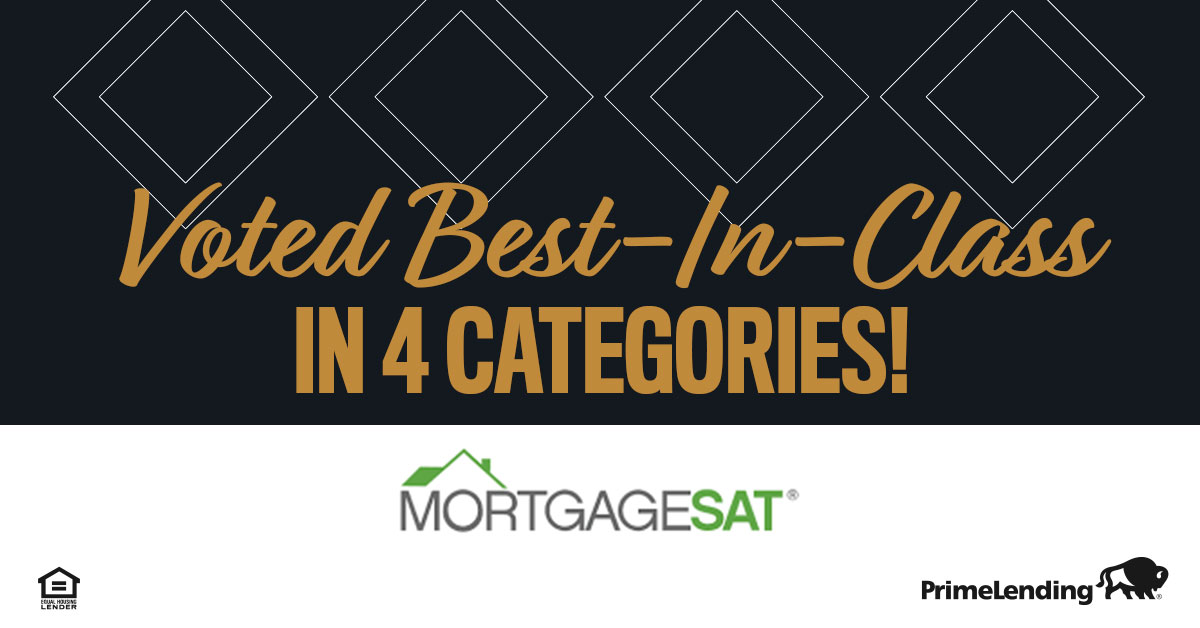 According to the second quarter 2021 MortgageSAT® Best-in-Class Lender results, PrimeLending continues to build on the momentum created earlier this year. The latest quarterly results, based on borrower ratings in the Independent Mortgage Banking tier, ranked PrimeLending first in four key categories:
Loan Officers
Loan Processors
Mortgage Application Process
Online Tools
MortgageSAT also ranked PrimeLending second in five additional main categories:
Likelihood to Use Again
Customer Satisfaction
Likelihood to Recommend
Likelihood to Comment
Net Promoter Score
What is Net Promoter Score (NPS)? Growing in recognition as a key metric of customer loyalty NPS gauges how likely a customer is to recommend a specific company based on their experience and satisfaction. In other words, it identifies how many customers are PrimeLending promoters. Narrowly missing on the first-place spot by one point, PrimeLending's NPS finished at a stellar 14 points above the national benchmark score.
MortgageSAT is the industry's only complete borrower feedback analysis program that provides lenders data-driven insights to improve the borrower experience. The Best-in-Class Lender results were calculated using more than 73,000 borrower evaluations from April 1-June 30, 2021. PrimeLending's outstanding performance topped all other lenders in the Independent Mortgage Banking Tier.
"We closely monitor and use these benchmarks to not only validate we're exceeding customer expectations, but also identify best practices and areas for improvement," said Bruce Brown, Head of Retail Sales Performance and Development at PrimeLending. "These results confirm that PrimeLending has the industry's premier mortgage professionals, digital mortgage tools and application process."
In 2020 PrimeLending earned MortgageSAT® Best-in-Class Lender Awards for Best Online Tools and Best Application Process. The MortgageSAT Best-in-Class Lender Awards serve as a stamp of excellence and quality that recognizes the top-performing lenders by segment.