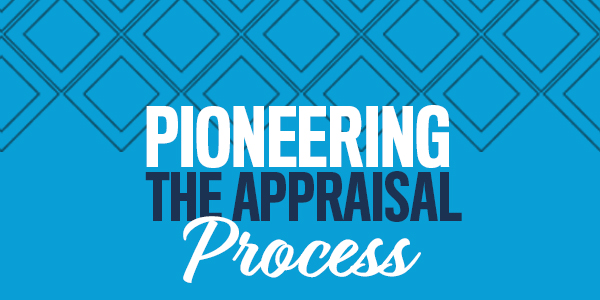 Being a forward-thinking company means you're always working on ways to streamline and improve your processes. At PrimeLending, that's our priority, which is why we're constantly developing solutions that satisfy the needs of our loan officers, borrowers and business partners.
One way we've accomplished that is through our Appraisal Team, which Rob Coke, PrimeLending VP, Appraisal Department Manager, touts as "the Special Sauce" of PrimeLending.
"We're one of the pioneers of lenders incorporating an internal appraisal management department," Coke says. "This has provided us the opportunity to work through many of the challenges and pitfalls associated with appraisal management."
That's one of the advantages of originating loans at PrimeLending. We utilize our own panel of appraisers, which allows us to build strong relationships with high-quality, reliable appraisers across the country who enjoy working with our team.
"Lenders that do not have an internal department rely on an external Appraisal Management Consultant (AMC)," Coke said. "This means that there are no relationships built with market appraisers. An AMC will pay an appraiser considerably less for the report and then add the AMC's fee on top, which results in a higher expense to the borrower and typically a lower quality appraisal. The appraisers that are working for less are not as quality driven or service oriented. This often means delays in getting the initial report as well as getting reports corrected. A quality lender invests in their people and this is one the best investments a lender can make."
Thankfully, having an industry-best appraisal team helps when a wrench gets thrown into the process — like a global pandemic.
Last year was a huge challenge for the entire industry as lenders and appraisers tried to adjust on the fly to work-from-home mandates, but one of the strengths of PrimeLending is our ability to pivot quickly. In a typical market, PrimeLending hovers around 92% on time delivery average on appraisals, according to Coke. And thanks to our agility and expertise, PrimeLending as a leader in the industry was able to continue performing at a high level during the pandemic to service the loan officer and customer.
"This has been an exceptionally interesting year," said Coke. "Record low interest rates along with a pandemic created significant increased demand for appraisals. PrimeLending diligently recruited new appraisers on its panel to meet the demand. PrimeLending also swiftly navigated through the changes on appraisal requirements by the agencies due to the pandemic."
Along with building an internal team and pioneering the appraisal process, PrimeLending will always equip our employees with the best technology to help ensure our customers enjoy a streamlined and successful home loan experience.
"Two years ago, we did a major software overhaul that enables us to track every aspect of the appraisal process in every market," Coke said. "Now we can see trends and adjust to better serve our PrimeLending family and those they serve. We are always searching for ways to improve."
If you're a loan officer who's looking to improve how your loans are processed, appraised and closed, it's time to Discover Your Best® with PrimeLending. To learn more about how PrimeLending can benefit you, your business and your borrowers, visit joinprimelending.com or contact a recruiter today.