At PrimeLending, we place our internal culture at the forefront of our business strategy. Here are five ways we have enhanced our training experience to extend a warm welcome to our new hires and prepare them for professional success.
5 Ways Our Onboarding Training Sets New Hires Up For Success
1. We Believe in a People Centric Culture
Not only do we believe in centering our culture around making real connections with our employees, we exercise it! Every two weeks, we fly in our newest talent, from all over the country to our corporate office in Dallas, Texas to attend our onboarding class Momentum.
2. We Provide Service Beyond Expectations
During training, attendees are provided hands-on training for all of our key systems. Whether it is learning how to originate a loan in our LOS from A to Z or exploring CRM tools that help new hires quickly get reconnected to prior clients – our trainers are knowledgeable on all available resources and make it their mission to tailor each class to needs of their students. Our training team understands the importance of exceeding expectations, especially when it comes to our customers, the loan officer!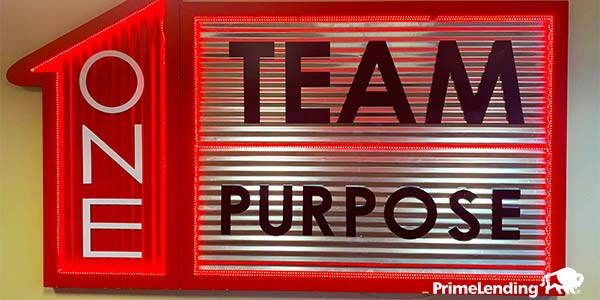 3. Our Strategy is Agile
We live in a modern world that changes almost in the blink of an eye! We understand the importance of staying relevant in a technology-driven world, and our training curriculum is designed to help keep our LOs relevant, modern and up-to-speed on the latest and greatest ways to connect with borrowers.
4. We Deliver a Message of Honesty and Integrity
One way that our training experience stands out is that our new hires get to spend quality time with our Senior Leaders. In the small group session, new hires get to have an honest conversation with our Senior Leaders about their advice for success, professional journeys and vision for the future of the company.
5. We Truly are One Team, with One Purpose
Our onboarding class lays out the foundation for all of the support that PrimeLending employees get to experience each and every day. After receiving a tour of the tools and resources, hearing from guest speakers and thought leaders, and hanging out with the Senior Leadership team, new hires go home with the confidence that there is an entire team rooting for their success, and are here to help, every step of the way!