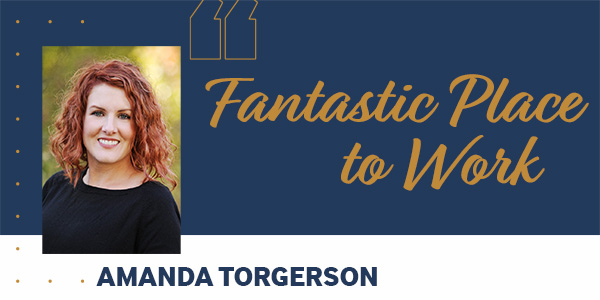 We recently asked Amanda Torgerson to share her insights on what sets her apart from competitors and how PrimeLending contributes to her success in our Q&A interview series with top PrimeLending loan officers.
What about the PrimeLending culture first attracted you? How has the experience been since joining PrimeLending?
A former coworker made the initial introduction with Area Manager Jeremy Bordner from PrimeLending. Jeremy seemed very personable and really embodied PrimeLending's attitude and unique culture. Since that first meeting, PrimeLending has truly lived and breathed the core convictions taught during onboarding.
What do you love most about PrimeLending's company culture?
PrimeLending is a team environment united under one common goal — looking out for the borrower. Throughout the entire process, there is always someone in my corner to provide help and support, even during the hard times. PrimeLending is a fantastic place to work — this can be a tough industry but the team dynamic helps greatly.
What has been your biggest professional accomplishment during your time at PrimeLending? In what ways does PrimeLending recognize and applaud your successes?
I am on track to have the best year of my entire career! The support from leadership and my peers has been instrumental in achieving this. PrimeLending is great about acknowledging accomplishments and recognizing contributions that lead to PrimeLending's overall success and attitude. It's clear that leadership takes pride in their employees' success and that the support from peers trickles down from leadership.
What's the best compliment you've received during your career?
Recently, Jeremy Bordner told me he was impressed with the amount of volume I can handle calmly without sacrificing quality — he called it "grace under pressure." That's a great compliment — being able to handle a lot of volume under pressure while having meaningful relationships with borrowers.
Did you have a mentor early on in your career? What lessons did they teach you that still influence your work?
I was fortunate enough to have a phenomenal mentor early in my career that instilled in me the importance of borrower communication. Truly, being borrower centric is ingrained in my mind. She also taught me accountability and the importance of facilitating a positive experience — especially when borrowers arrive under less than ideal circumstances.
If you're a top producing loan officer looking for the opportunity to take your career to the next level, visit www.joinprimelending.com to learn more.