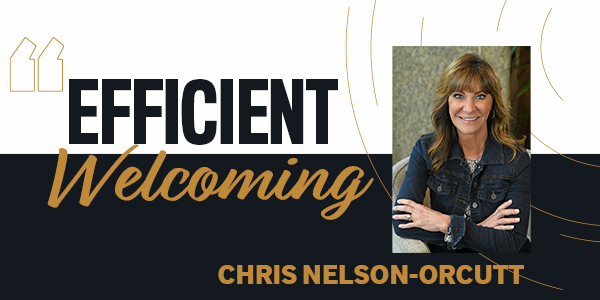 We recently asked Chris Nelson-Orcutt to share her insights on what sets her apart from competitors and how PrimeLending contributes to her success in our Q&A interview series with top PrimeLending loan officers.
Why did you decide to make the move to PrimeLending?
PrimeLending felt way homier than any other job! Leadership is fantastic in the way they treat and support all employees. PrimeLending's people-centric culture is focused on the LO's service and works cohesively under one vision — putting the customer first.
What part of the onboarding or training processes helped make the transition easier?
The training with Prime Path and Blue Sage has been hugely beneficial! These platforms are supremely efficient and let me work faster resulting in more time to find new customers and close more loans. Leadership has always been great with welcoming employees and furthering their education.
What have been some of your professional highlights while at PrimeLending?
Personally, 2019 was a phenomenal year — I was included in Mortgage Executive Magazine's Top 200 Mortgage Originators in the country and was also PrimeLending's number one producer in Marysville, WA, and was a Chairman's Circle member based on company-wide performance statistics in 2019.
How has your leadership team and peers contributed to your success at PrimeLending so far?
I love Sales Rally and production trips for the chance to catch up with PrimeLending's leaders and other LOs. Leaders listen and validate vision — Todd Salmans, Steve Thompson and Kristi Harris are all very personable and truly take the time to have individual relationships with PrimeLending employees. PrimeLending does a fantastic job of recognizing top performers.
What technology tools help you achieve success and how?
Blue Sage makes my life easier by getting the job done quickly. It is truly night and day from any other system! Our current technology is full of amazing systems that streamline everything. I am very excited about Total Expert!
What is the most fulfilling or rewarding part of your job?
This isn't just a job or a paycheck, but a commitment to help clients during one of the biggest financial decisions of their lives.
Where do you see yourself in five years?
My goal is to break into PrimeLending's Top 10 volume-wise and continue growing the team.
What advice would you give to someone just starting their career in this industry?
Don't be afraid to know your worth and advocate for new business. Work for a company, like PrimeLending, that has longevity in the mortgage industry.
If you're looking to make a change to a company that can help you grow your business and achieve a new personal best, visit www.joinprimelending.com.