Technology continues to transform the mortgage industry. What was once a paper-centric business has turned into a thriving digital landscape, helping make home loans smarter, easier and faster for lenders and borrowers. While some lending companies are simply utilizing some of what technology has to offer, PrimeLending is on the forefront of innovation by piloting features that can change the game, like eClosing.
eClosing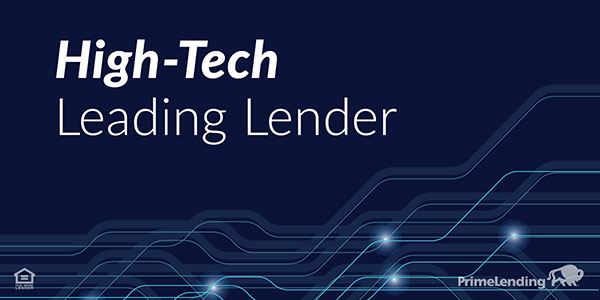 In June 2018, PrimeLending celebrated its first "hybrid" electronic closing (eClosing) in Texas – a process in which the homebuyer was only required to sign a handful of documents in person, while the majority was completed electronically in minutes. That was simply step one. The following month, our leading technology further expedited the mortgage process with the inclusion of electronic promissory notes (eNotes), closing two more loans in historic fashion.
"These were monumental events for us, representing years of investment and development," said Nisa Reyes Howard, PrimeLending executive vice president and director of compliance. "Working with our industry partners, PrimeLending now has an eClosing solution that allows us to realize the benefits of an end-to-end digital mortgage in driving safer, more transparent, and more efficient home lending."
While eClosing has been in a "testing" phase, the phasing period will be completed very soon with all branches gaining access to the convenient tool that will assist homebuyers, business partners and our loan officers.
PrimeLending has become an innovator in the digital arena, leading the way in advancements that are changing how homebuyers mortgage. Now, instead of hours and hours and days upon days spent tracking down financial information, collecting documents and having multiple in-person visits, Loan Officers and borrowers can get to what matters most, faster: closing loans.
By leveraging automation and workflow intelligence, PrimeLending continues to strive to provide customers with a more streamlined lending experience, as well as better positioning the company to address security and compliance issues, eliminating inefficiencies, accelerating the loan process, and shortening funding times – to the delight of everyone involved.
The new frontier of digital mortgaging is here. When you're a loan originator at PrimeLending, you're able to work smarter and more efficiently. Ready to tech your career to the next level?