Supporting Medical Professionals and First Responders
At PrimeLending, we strive to make a profound and positive impact on all the lives we serve — especially in our local communities. During this pandemic, many communities have experienced hardships on both the personal and professional level. That's why #TeamPrimeLending is focused on giving back any way we can.
Medical professionals and first responders are on the front lines of the pandemic, giving their time and energy to helping those who are in need. Our team members have worked to show their appreciation by supporting the medical staff at hospitals around the country. Countless meals have been donated to fuel our medical professionals on their journey to help our communities.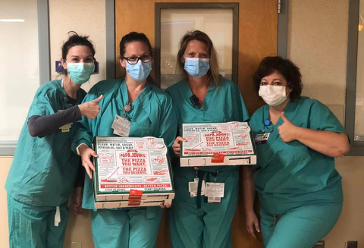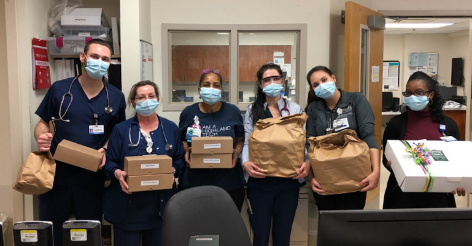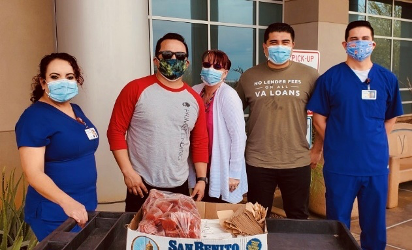 $250,000 to Local Charities
Our local branches and corporate office felt empowered to give back to the communities we serve any way they could, and they stepped up in a big way. Our team has collectively donated more than $250,000 to local charities across the country to help individuals and families impacted by COVID-19.
"We're thrilled to see the impact these donations have on causes that are meaningful to our team during such a trying time," said Tim Elkins, Chief Production Officer. "We're already seeing the positive effect these contributions are having. In Phoenix alone, four area branches were able to ensure 56,000 meals."
The diversity of these selected organizations is as unique as the branches themselves—we've been able to assist food banks, medical centers, community response funds, youth programs, educational scholarships and other nonprofits. While our customers, business partners and neighbors continue to be affected by these unprecedented circumstances, PrimeLending will continue to be a source of giving, caring and support, now and in the future.